Purveyors of Electronic, Musical and Vintage goods from then, now and in between.
Since 1982.

SHIPPING ESTIMATES

THE DEFINITION OF 'ESTIMATE' ACCORDING TO THE DICTIONARY.

1. to form an opinion about 2. a general calculation 3. an approximate computation 4. an opinion
or judgment.

IN OTHER WORDS "IT'S A PRETTY GOOD GUESS" AT A MORE-OR-LESS AMOUNT.

---
We typically use Fed Ex ground (larger / heavier packages) and USPS Priority Air Mail (small packages).

Normal shipping occurs usually once weekly (typically Wednesdays) on inventory shipped from 'Oak Tree Enterprises' warehouse. 'Rush' shipping can sometimes be available, but does add variously to the ultimate cost of the item(s).

Shipping / order processing times vary with products shipped from 'third party' distributors such as 'Crosley', Deco Breeze, Antler lighting products, Yuletide Expressions etc.

Shipping , handling, insurance fees, taxes, and duties are buyers responsibility.

We are VERY experienced at packing fragile items for shipment.

We will always insure item for it's full dollar value. Any damages

incurred in shipment should be immediately reported

to shipping

company and to us.

We photograph and document all shipments to eliminate shortage disputes.

We will always strive to pack items as carefully as possible. We will also insure the item for it's purchase price.

Due to the uniqueness of the items we sell there will always be packaging and charges in addition

to the actual shipping charges (not typically on the 'drop shipped' items). Some of the items we sell are sold "on sight", and picked up by the customer

with no shipping or handling charges.

Thus shipping, insurance and packaging charges should be looked upon simply as the

additional labor & materials to get the item to your location. Often a special container or shipping crate must be

made for an item. Occasionally a third party shipper may be involved (usually in the case of large, heavy items that

must be shipped by truck).

In these cases the shipping and handling charges will be bid out on an individual basis. These are rare case situations.

We use Fed Ex ground and USPS almost exclusively.




---

HANDLING / PACKAGING
CHARGES ONLY

(These charges do not include the shipping and insurance charges and are approximations.*

These charges will be dependent on weight, item value, and any special needs for shipment)

These charges do not necessarily apply to products that are drop shipped such as Crosley, Deco Breeze, some Audio-Technica, and New Aluminum Christmas Trees.

Items under 3lbs Such as transistor radios & mic's (except ribbon microphones)-----------------------------------Approx. $4-8.
Items 3lbs-8lbs Such as tube radios, saxophones, instruments in cases-----------------------Approx. $12-$18.

Items 8lbs-15lbs Such as light weight guitars in cases, larger tube radios----------------Approx. $18-$30.

Items15lbs-30lbs - such as small to medium stereo components.-------------------------------------Approx. $15-20.

Items30lbs-50lbs - such as medium to large stereo components, turntables & R2R's.---------------------------------------------------------Approx. $20-$34.

Items30lbs-100lbs - such as large speakers and those requiring custom boxes.---------------------------------------------------------Approx. $20-$94. (but can go into the hundreds for really large / or unusually designed speakers)

Items too large or too uniquely designed to utilize our standard packaging are quoted individually.

Custom boxes require 5-14 days to be manufactured and delivered to us for final packaging of product, although we do stock boxes & packaging for

99%+ or our units.


EXCEPTIONS AND ADDITIONS TO ABOVE ESTIMATES:

-Televisions will usually run more due to difficulty in packaging securely.

-guitars without cases will run about $20 additional to above amounts.

- Keyboard packing run approx; $24-$84. Typically around $28-$32.

- Speaker Grills. Due to their size and fragility, they tend to be disproportionally expensive for packing and shipping when compared to their purchase price. approx; $18-$30.

-large, uncased brass and woodwind instruments will encounter additional cost of $5-125 over the above listed amounts.

-larger items such as electric pianos and large speakers etc. Will be figured on an individual basis.

-international packages may have additional charges assessed on an individual basis. International shipments do have a $14.50 minimum charge.

-international buyers responsible for any and all additional taxes, duties, tariffs, and customs fees. International buyers should investigate these prior to ordering.

* The above list is not inclusive as we handle a myriad of items and most are unique. Irregular, non-typical items will be handled and charged on an individual basis.

IN THE CASE OF SHIPPING DAMAGE:

Any item sustaining damage in shipping and requiring relief for the entire or partial purchase price is subject to the discretion of the shipping company used via the transit insurance purchased, and abiding by each shipping companies rules and regulations.

If relief is through Oak Tree Enterprises, and not directly from the shipper to the end purchaser / user it is after such relief from the shipper has been issued to us.
LINKS TO OUR 'HI-FI' DEPARTMENTS

Wondering where the "tone" you remember went?....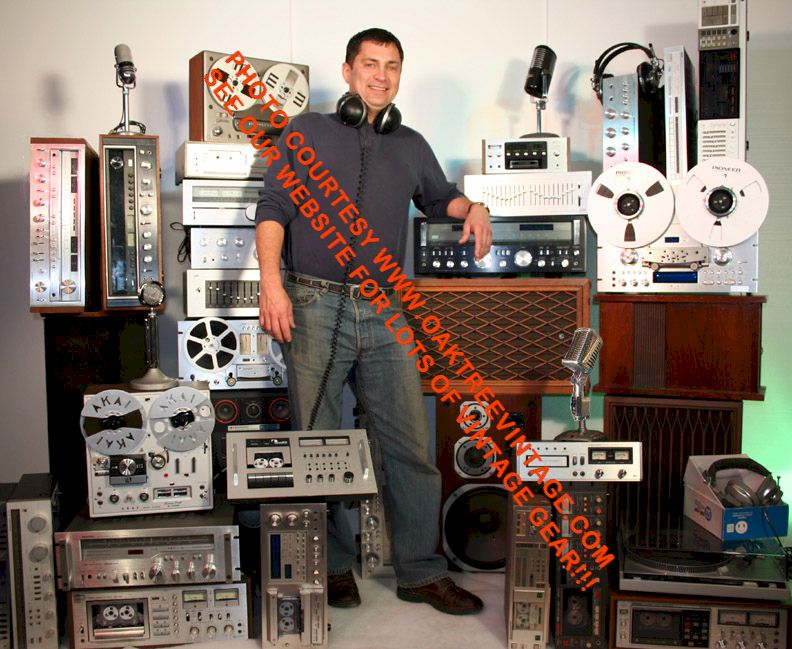 .... Surround yourself with Silver and find it again!


POLICIES, SPECIFICATIONS, AVAILABILITY, INFORMATION
AND PRICING SUBJECT TO CHANGE AT ANYTIME AND WITHOUT PRIOR NOTICE
and changes may not be posted to web immediately.
20-30% restock fee / service charge applies to all returns for refund depending on item specifics & / or individual distributor / drop shipper policies.
See our "Warranties / Returns" page via the link below for more details.

$20. Minimum Orders








*HOME PAGE* | CONTACT & ORDERING | PARTS CONTACT | FAQ'S I SELLING-TRADING-CONSIGNING | CONDITION RATINGS | ORDERING / POLICIES | WARRANTIES / RETURNS | SHIPPING | HOLD / SOLD | RESTORATION PROCEDURES I LINKS | CLIENT LIST |

Copyright © 1997-2016 Oak Tree Enterprises, LLC
COPYRIGHT INFORMATION
Please be patient while page loads . . .