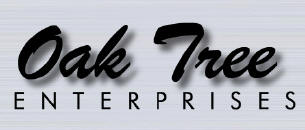 Purveyors of Electronic, Musical and Vintage goods from then, now and in between.
Since 1982.
---

WARRANTIES / RETURNS

---


WARRANTIES: With the exception of the new merchandise offered on the site, most of this stuff is old. A lot older than many of us. Their warranties ran out a long time ago, some before we were born. We will always try to do our best at representing an item to the best of our abilities. We will go out of our way to avoid any conflicts. They're just no fun.
Unless otherwise implied we cannot however, offer any warranties unless other wise implied by this symbol,

or pre-arranged.

PS. Much of our refurbished merchandise does include the above warranty 'Check Mark' and will be indicated so :-)



This symbol signifies that this item has a 90 day limited warranty either from us or the original manufacture and will perform as stated in the listing text. Some NEW items may have a different manufacture warranty period.

New Crosley products for example have a 1 year manufactures warranty. While we do ship most products World-Wide / Internationally, the stated warranties for all products are applicable for North American sales only, due to AC power differences and shipping logistics. There are some exceptions to the 90 day warranty, indicated by " ** ". These units may carry a 30 day limited warranty.

If you have an issue with any item, contact us immediately, and absolutely prior to shipping it.

If item fails to perform as stated it may be able to be returned for repair or credit / replacement towards another item at Oak Tree's option. Items must have prior authorization before returning. Warranty will not cover cosmetic damage, breakage, transit damage, mis-use, abuse or actions out of the control of the user, seller or manufacturer such as flood, fire, lightning or other mishap.

Items submitted for return will be shipped at buyers expense and shall be packaged for safe arrival, carrying full value insurance. Repairs will be handled ASAP, but due to various influences can take 90 days or longer to rectify, especially if parts or schematics must be obtained or due to backorder situations. Retain all original packing in case return is necessary (also handy for future shipments / moving). Repair and return shipping time does not count against the original 90 day warranty period of our in-house warranty. It will be extended to it's full 90 days adding in any "down time". If the unit cannot be repaired, then another unit can be substituted if available. If no comparable unit is a suitable substitute, then a company credit or refund can be requested.

Items not displaying this symbol

have the guarantee to be "as represented" at time of sale. Different manufacturers handle their warranty policies differently and we must abide by their policies.

Either of the above warranties are to cover and be applicable only to the actual unit purchased and does not cover any accessories used with or connected to defective unit in any way. This is to include damage caused by or related to unit in question ie: eaten tapes & films scratched records / CD's / DVD's, damaged speakers, blown tubes or any other damage or destruction of property or life. The obligations / responsibilities of our warranties are limited only to the direct remedies mentioned above and do not extend to any items consequentially purchased based on current or future uses of items purchased from us.

This includes physical damages to additional items, or costs incurred in said purchases.

* Used CD / DVD players carry a 30 day limited warranty due to unknown condition of the laser and / or laser alignment.

* Tubes carry a 10 day warranty, barring physical damage which is not covered.

* Internal lamps, bulbs and indicators not covered by any warranty.

* 'Existing Cartridges' on 'Used / Second-hand' / Vintage Turntables have a 10 day warranty. Physical damage to stylus or cantilever of cartridge or lead wires is not warranted.

* Speakers are not warranted against burned voice coils, or blown crossover capacitors. This will almost always be due to 'clipping an amplifier' due to 'pushing and under-powered amplifier too hard', faulty amplifiers producing too much 'DC offset', or overpowering with too much current.

* Outputs of amplifiers / receivers / radios are not warranted against blown transistors due to shorted terminals / speaker wires or speakers or due to connecting to speakers or loads below their design minimums or beyond their design maximums (example; loading an amplifier / receiver with 'too many' speakers, going below the minimum overall load impedance, pushing an amplifier much beyond approx '1:00 O'Clock' on the volume control (beyond 55%), playing for exceedingly loud / high volumes for extended periods of time (going beyond a unit's 'duty cycle'), playing too loudly for too long even with the correct / minimum speaker impedance not being exceeded.
We and most techs are able to tell if a unit was 'raced' beyond it's design parameters (think; trying to pull a 45' Cabin Cruiser boat,...with a Chevy S-10,...up a mountain pass,...while 'trying' to maintain 60mph,...in a head wind. To do that correctly / safely, you; should have bought a bigger truck, need to go slower, purchase a 'smaller boat' or some combination of the above. Another example would be trying to 'street race' with your new, 'stock' Toyota Corolla. It 'might' do it for a little while, and it 'might' even do it a few times, but that's WAY beyond it's intended design parameters, and sooner or later (probably sooner) something is going to 'break'. Those are generally 'common sense' issues that would not be covered by any type of warranty.

Once an item has been shipped it becomes the buyers property and responsibility.

Canceling an Order prior to shipment: A transaction can be stopped if called in before the close of business on the same day the order was placed with no penalties / restocking fees and IF item has NOT already shipped (some drop ship products are processed and shipped quickly). We will promptly refund / re-route your funds back to you. Beyond the close of the original order days business and / or before the item is packed or shipped, there is a 10% cancellation / restock charge.

Your funds will be refunded, via a company check, or credit card refund in the case of credit card purchases, the full amount, less the 10%. This will of course follow the time allowed for clearance of the original funds if check or similar instrument (ie: not a credit card purchase) was used. Once an item has been packed and / or shipped there is a 20%-30% restocking fee (depending on distributor or 'drop shipper that the product originates from).

(Aluminum Christmas Trees, Color Wheels and Seasonal Items subject to a 30% re-stock fee). Trees and Color Wheels cannot be returned for refunds or credit after Dec 1st. Prior to that, tree and color wheel returns subject to 30% restock fee.

Shipping is not refundable. After Dec 1st, trees and color wheels may only be returned for defective warranty replacements and replacement parts, on the rare occasion a part should go bad. No Packing & Shipping charges are refundable and 'return' shipping is the responsibility of the purchaser.

Shipping Damage: Any item sustaining damage in shipping and requiring relief for the entire or partial purchase price is subject to the discretion of the shipping company used via the transit insurance purchased, and abiding by each shipping companies rules and regulations. If relief is through Oak Tree Enterprises, LLC., and not directly from the shipper to the end purchaser / user it is after such relief from the shipper has been issued to us (Oak Tree Enterprises, LLC.).



Antler Lighting Products: Due to the custom made aspects of the antler products, once an order has been placed and materials ordered for construction, no refunds of any part of their cost may be refunded. This includes initial deposits. If there is an issue or required change or future damage, we can work with the artists to rectify those issues to practical degrees and for nominal charges.

RETURNS / CREDIT MEMOS / REFUNDS: No returns without prior authorization. Returns will be accepted (excluding the above caveats) if buyer contacts us WITHIN 14 DAYS OF RECEIPT of merchandise to inform us of the problem, and that buyer will be returning item(s) for exchange / credit / repair / refund. Refunds subject to a 20%-30% (depending on distributor or 'drop shipper that the product originates from) restocking fee in addition to the packing / shipping charges both ways.

Packing & Shipping charges are not refundable. Refunds are only available if the item cannot be repaired / replaced / exchanged and at the discretion of Oak Tree Enterprises, LLC. There is no fee if merchandise is exchanged for another item of the same or higher value, nor if a unit cannot be repaired or replaced with same or similar unit.

Buyer is responsible for all insured shipping charges, both back to us and return (or distributor in the case of Crosley, DecoBreeze and Yuletide), and proper packing to insure the items safe return to Oak Tree Enterprises, LLC. or otherwise designated manufacturer.

In the case of an item being returned for exchange when defective the return charges will be credited back by Oak Tree Enterprises, LLC. not to exceed original ground shipping and insurance charges less the portion that was packing (packing charges not refundable, as those materials should be kept by the purchaser and re-used). Expedited shipping (ie; Overnight, 2-Day, 3-Day, etc. charges that would be over and above normal ground charges are not refundable for any reason, except when the carrier guarantees it by a given date / time and it doesn't arrive by that date / time. Packing & Insurance charge portion of the expedited shipping charge are not refundable, nor a part of the carrier guarantee). Untimely deliver, due to shipper shortcomings are not a reason for a full refund / return / disputed charges / package refusal, only and potentially for the carrier charges. Carrier charges do not include the packing / handling charges charged by Oak Tree Enterprises, LLC. These are a part of the product cost.

Packing / crating charges not refundable as you should already have the packing materials from original receipt of the merchandise.





-NO REFUNDS OR EXCHANGES ON ITEMS MARKED CONSIGNMENT (C), CLEARANCE,

FINAL SALE, AUCTION ITEMS, OR AS-IS.

Normal "FOR SALE" items can generally be returned for exchange / repair / credit / refund (following above conditions).

-If an "Exchange for credit" memo should be issued, it will only be available once on an original transaction. Do not return any item without prior return authorization. Always contact us first as 99% of the time we are able to rectify any issues over the phone.

-Credits should be used within 90 days of issuance.

-Although the operation or functioning condition of an item may sometimes be indicated, it is not a guarantee or warranty of any type unless specifically stated otherwise with this symbol

Warranty.


WARNING: PLEASE USE CAUTION WITH ANY ELECTRICAL ANTIQUE.
MOST OF THESE THINGS WERE DESIGNED AND MANUFACTURED WITH MUCH LESS CONSUMER

PROTECTION BUILT- IN. THEY MAY ALSO HAVE BECOME MORE DANGEROUS WITH TIME. ANY REPAIR
OR RESTORATION SHOULD BE UNDERTAKEN ONLY BY A QUALIFIED TECHNICIAN.

CONDITION (COND.):
10.0- PERFECT. No missing parts. No apparent scratches, dings, dents, chips, scuffs etc. No major repairs. Accessories and options may be included. May include original boxes, paperwork, manuals and or literature. Unit should look and perform as new. Essentially a unit / item that looks and performs as though it was never sold. Not many items will or should get this rating.

9.0-EXCELLENT COND. No missing parts. No cracks or deep scratches. No major dings or dents. Only the most minor wear, if any. Original finish. No non-original spec repairs. Unit should look new or near new.

8.0-FINE COND. No missing parts. Minor cracks / chips allowed. No serious cosmetic issues ie; substantial cracks or deep scratches. May have minor scratches and / or dings or light cosmetic repairs. Light to normal wear. Only minor repairs if any. Most if not all original parts. May or may not have original finish, but finish is in good to excellent condition. (we strive for an average "8.5" condition)

7.0-VERY GOOD COND. May have replaced parts. May have more apparent scratches, dents and / or dings. May have had normal practical repairs. Some parts such as knobs may have been changed for non-original substitutions.

You usually won't see items in the 'below' conditions on our site, unless they're in the 'parts' / salvage departments.

6.0-GOOD COND. May have replaced parts. May have minor part missing. May have larger cracks, chips, scratches and / or dents. May not have original finish or finish may not be in great shape. Some parts have been changed. May have multiple issues.

5.0--FAIR COND. Has multiple issues such as replaced parts, worn-repaired or non-original finishes. May have very noticable cracks, dents, chips or dings. May still need some restoration work for some tastes.

4.0- MEDIOCRE COND. Has multiple problems. Finish may or may not be intact. May have missing parts. Probably does not function or function well. May need restoration and parts known or unknown or maybe best used for parts.

3.0-POOR COND. Has multiple problems. Needs complete restoration or probably best used for parts. May or may not be able to be restored to a given degree.

2.0 AND BELOW- WHO CARES!

On a few select items, that have more "prop" / collectable value, an item could be defunct in operation, but still get, for example an 8.5 for cosmetics only.




---
Photos shown on site may be of previous, representative unit. We will generally photo and emphasize any substantial deviation in condition, better or worse, as well as mention deviations in the listing text. Due to the amount of time it requires to produce photos of the level of quality we demand, there is valid reason for archiving our photos and to re-use them. Our photos will show an above average unit. If the unit has substantial scratches, scuffs, dings, missing / broken parts, or if there is a commonly assumed issue that one of our units does not display, those issues will be shot and posted in a separate photo collage. Issue photos will also be shot and posted if the unit is exceptionally above average in condition and / or includes extra or original accessories such as original box and packing or remotes, etc.

---

Not every piece of gear will conveniently fit into one category. Where necessary and / or practical an item may be "rounded" up or down to best suit it. Adjectives used in the descriptions of items such as good, excellent, killer, clean, well, perfect, spotless, original, best, OK, dirty, scratched, pitted, dented, small, big, cracked, stained or any other adjectives used to try and accurately describe an item are based on many years of experience. It is educated personal opinion. If you do not feel an item was represented accurately please contact us immediately (within 48 hours of receipt) and we will try to rectify the problem satisfactorily for both of us.


---
LINKS TO OUR 'HI-FI' DEPARTMENTS


Wondering where the "tone" you remember went?....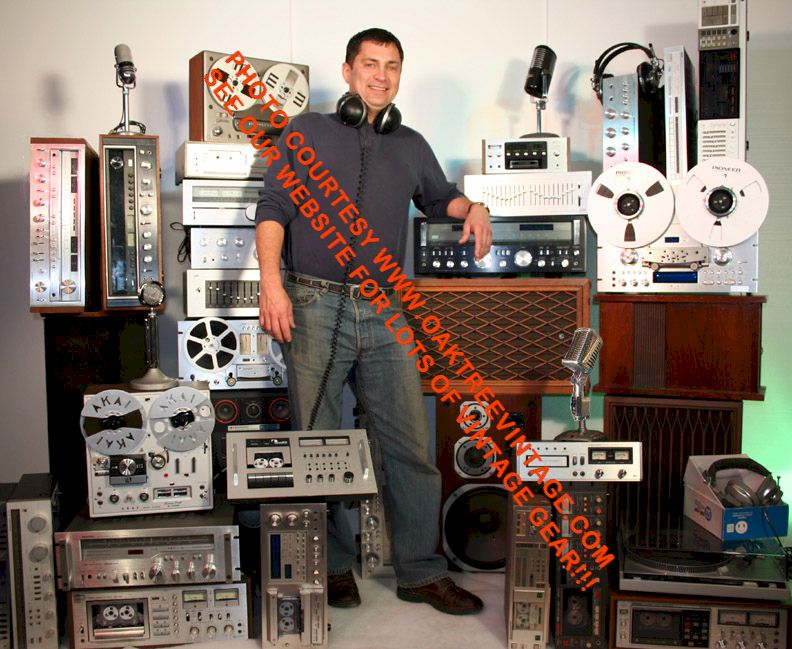 .... Surround yourself with Silver and find it again!



POLICIES, SPECIFICATIONS, AVAILABILITY, INFORMATION
AND PRICING SUBJECT TO CHANGE AT ANYTIME AND WITHOUT PRIOR NOTICE
and changes may not be posted to web immediately.
20-30% restock fee / service charge applies to all returns for refund depending on item specifics & / or individual distributor / drop shipper policies.
See our "Warranties / Returns" page via the link below for more details.

$20. Minimum Orders








*HOME PAGE* | CONTACT & ORDERING | PARTS CONTACT | FAQ'S I SELLING-TRADING-CONSIGNING | CONDITION RATINGS | ORDERING / POLICIES | WARRANTIES / RETURNS | SHIPPING | HOLD / SOLD | RESTORATION PROCEDURES I LINKS | CLIENT LIST |

Copyright © 1997-2016 Oak Tree Enterprises, LLC
COPYRIGHT INFORMATION

Please be patient while page loads . . .