TUMBLE FORMS
'ROVER' PUSH CHAIR / BUGGY / STROLLER 4587

Tumble Forms 'ROVER' Push Chair Buggy / 4587 Frame.



NEW LISTING 8/24/11


(click on above thumbnail to enlarge photo)


TUMBLE FORMS
'ROVER' BUGGY PUSH CHAIR / STROLLER
NOS - BASE FRAME W/ WHEELS ONLY


for sale


Tumble Forms 'ROVER' Push Chair Buggy Base / Frame, All Terrain model 4587 / 0587. Was new in box and never used when we received it. We needed the box to ship another item so no longer have the original box. What you see in the photos is ALL we have of it and is how we received it (we were the first to assemble it out of the original box however). We have NO OTHER 'special needs' equipment. ONLY this push chair frame. We don't have the chair insert (Feeder Seat) or anything else, nor do we know who does. Just a 'one off' we purchased as a 'lot'. Tires in NEW condition and brakes work fine. Footrest straps intact. Does come with the original owners / instruction manual and a couple of extra straps, which appear to be used to hold in 'Feeder Seat'. According to the manual it is to be used with only a 2795X or 0795X 'Large Feeder Seat positioner'. Just FYI. Frame measures ~41" tall at handle x 19" wide on outside of frame x 17" wide at inside frame. Wheels / tires are 12.5" in diameter for rougher terrain.
As-Is and As-Shown
$449. + shipping
SORRY, JUST SOLD
(unit will be partially disassembled for packing to ship)


(yes, we are aware new ones are normally approx $1200-1300 and with all the 'stuff' included, are around $2500-$3000, but we don't have the 'Feeder Seat' insert and it takes up a lot of space here in the warehouse and as Austin Powers was famous for saying, 'this kind of thing is not really our bag'.)



LINKS TO OUR 'HI-FI' DEPARTMENTS

Wondering where the "tone" you remember went?....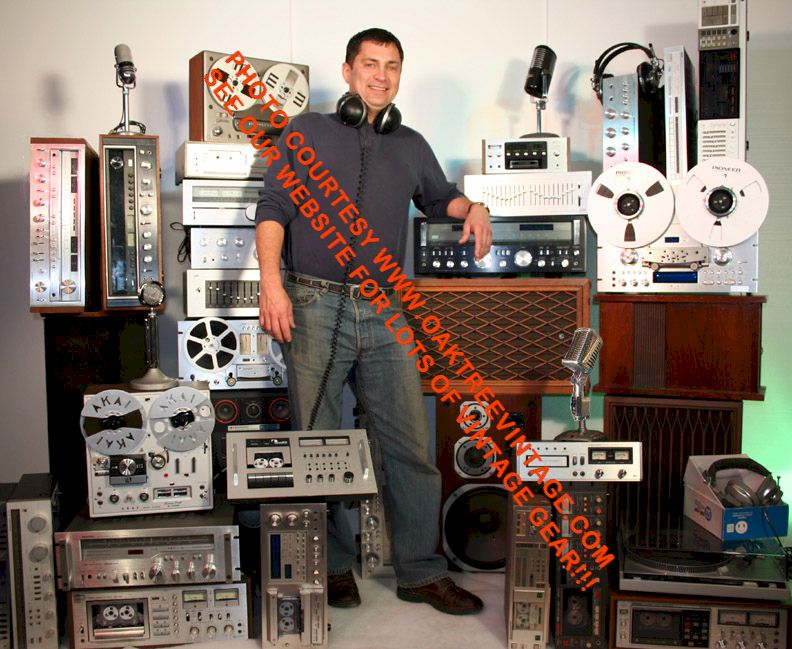 .... Surround yourself with Silver and find it again!


POLICIES, SPECIFICATIONS, AVAILABILITY, INFORMATION
AND PRICING SUBJECT TO CHANGE AT ANYTIME AND WITHOUT PRIOR NOTICE
and changes may not be posted to web immediately.
20-30% restock fee / service charge applies to all returns for refund depending on item specifics & / or individual distributor / drop shipper policies.
See our "Warranties / Returns" page via the link below for more details.

$20. Minimum Orders








*HOME PAGE* | CONTACT & ORDERING | PARTS CONTACT | FAQ'S I SELLING-TRADING-CONSIGNING | CONDITION RATINGS | ORDERING / POLICIES | WARRANTIES / RETURNS | SHIPPING | HOLD / SOLD | RESTORATION PROCEDURES I LINKS | CLIENT LIST |

Copyright © 1997-2017 Oak Tree Enterprises, LLC
COPYRIGHT INFORMATION
Please be patient while page loads . . .