Purveyors of Electronic, Musical and Vintage goods from then, now and in between.
Since 1982.

BUNDY ALTO CLARINET
PRE-OWNED / USED

Resonite body, Bundy Alto Clarinet, from about the mid-late 1970's. Recently repaired / restored by a reputable band instrument repair facility. Great playing wood wind instrument.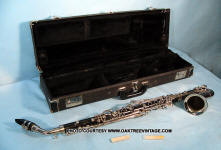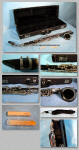 NEW ADDITION
8/17/07
(Click on above thumbnails to enlarge photos)

warranty
SELMER / BUNDY
ALTO CLARINET
"Resonite" body.
SOLD
4/23/09

Great condition Bundy, Alto Clarinet. Perfect for school, college or community orchestra use. Also would make a good "home practice" horn, if you need to leave your school instrument at school. Resonite body. Just freshly serviced and

feels like "new". All of this was done by a local band instrument repair / restore store that has been in business here in Colorado Springs for the past 30+ years. Horn looks, plays and sounds great. All keys adjusted, all pads & key corks checked and replaced where necessary, all springs adjusted as well as all key heights. Case good and serviceable. All hinges and latches work fine and interior in great shape as well. Comes with "Geo M. Bundy", #4, hard rubber mouthpiece in good shape as well.


Cond.

8.5


Freshly serviced w/ case

SOLD 4/23/09



LINKS TO OUR 'HI-FI' DEPARTMENTS

Wondering where the "tone" you remember went?....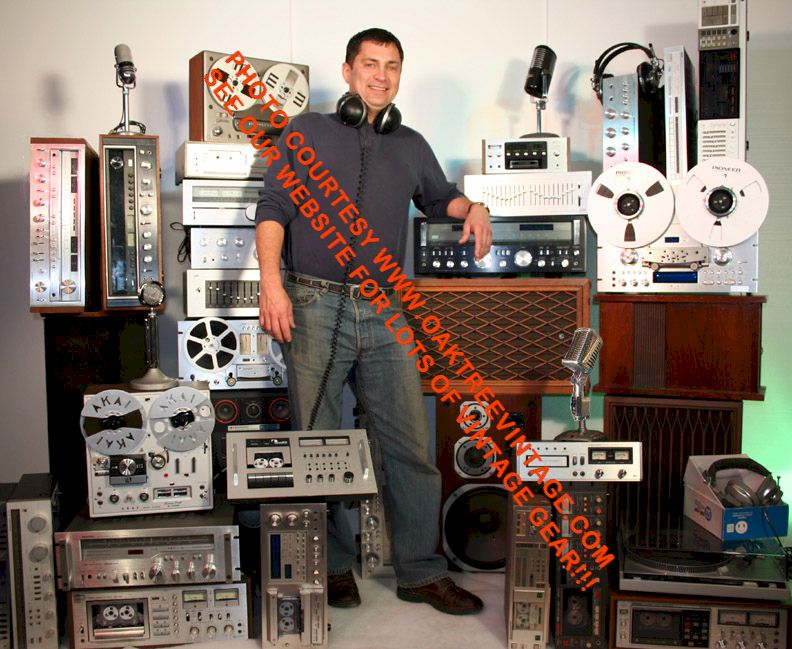 .... Surround yourself with Silver and find it again!


POLICIES, SPECIFICATIONS, AVAILABILITY, INFORMATION
AND PRICING SUBJECT TO CHANGE AT ANYTIME AND WITHOUT PRIOR NOTICE
and changes may not be posted to web immediately.
20-30% restock fee / service charge applies to all returns for refund depending on item specifics & / or individual distributor / drop shipper policies.
See our "Warranties / Returns" page via the link below for more details.

$20. Minimum Orders








*HOME PAGE* | CONTACT & ORDERING | PARTS CONTACT | FAQ'S I SELLING-TRADING-CONSIGNING | CONDITION RATINGS | ORDERING / POLICIES | WARRANTIES / RETURNS | SHIPPING | HOLD / SOLD | RESTORATION PROCEDURES I LINKS | CLIENT LIST |

Copyright © 1997-2023 Oak Tree Enterprises, LLC
COPYRIGHT INFORMATION