Purveyors of Electronic, Musical and Vintage goods from then, now and in between.
Since 1982.

VINTAGE & USED WALKMANS
CASSETTE TAPE PLAYERS
& CD PLAYERS

Vintage and used Walkmans by Sony

...so far...



MORE UNITS BEING ADDED AS IT BECOMES AVAILABLE
KEEP CHECKING!!!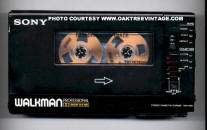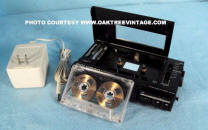 NEW ADDITION
(click on above thumbnails to enlarge photos)


warranty
SONY WALKMAN WM-D6C WMD6C PROFESSIONAL
STEREO CASSETTE TAPE PLAYER / RECORDER


Circa 1985-'86
MIJ




SOLD

2/8/07


We have completely gone through this

unit,

cleaning inside and out including all contacts, switches and controls.

Most importantly we replaced the main drive belt with a new one and reconditioned the fast wind hub / take-up hub drive tire and reconditioned the Pinch Roller. The transport now runs great (a bit sketchy before with it's original rubber). If this has not been done, don't expect a deck with 20 year old rubber to run well for much over a few minutes at a time and certainly not speed accurate / constant.

(When you see the listings where folks say their transport is sporadic or that the unit slows down in Rewind, FF or Play or won't start at all this would be the fix to address that, unless of course the motor is going bad on those units. Typically when someone says they have a cassette deck that is over 15 years old and seems to run well, they have probably only tested it for a few minutes, at best to make that determination. Ask them how it does after playing for 30 minutes to 4 hours continuously. Most problems will show up after as little as 10 minutes.)

We also cleaned and demag'd the heads. Heads are in like new condition. No visible wear at all! All functions tested for perfect operation. We recorded test tones on a fresh CrO2 TDK tape. Unit sounds great, recording at a solid -3dB! Variable speed tested from dead on 1000 kHz to 1111 kHz. Only mechanical issue seems to be that you cannot hear the tape while in Cue / Review mode. All internal lubes still nice and viscous. Tape counter works perfectly since we installed a fresh belt, as does the Auto-Stop function. Record engage mechanics, although complicated on the WM-D6C, works flawlessly on this unit. I also tested this unit while playing a constant 1000 kHz test tone tape and moving the unit around. The new rubber and motor stability really shows up. It is very resistant to speed fluctuations due to minor motion (of course major / drastic motion will show up). All inputs tested and both side produces clean and even sound. This unit was purchased by an NPR correspondent as a backup and was rarely needed so deck has very low hours. Later serial starting with #231...





These were about the most Hi-End portable cassette tape deck ever made. Produced primarily for the professional market.




Features include:

- Laser Amorphous tape head for super long life & extended dynamic range
- Dolby B and C NR built-in
- All three tape type selectable; Normal Type I, CrO2 Type II, Metal Type IV
- Infinitely Variable Record Level Control
- Input level pad selectable for off or -20 dB
- Headphone volume level control (line-outs are fixed level)
- 1/8" Stereo Line out
- 1/8" Stereo Line in /
- 1/8" Stereo microphone input
- Variable Speed Control
- 5-LED Record level / battery indicator
- 1/8" Stereo Headphone jack
- Frequency Response: 40 - 15,000Hz
- Wow and Flutter = 0.04% (this unit sonically bears that out too, since it's had it's rubber changed and reconditioned!!!)
- Power: 4 standard AA batteries (Approx 4 hours play time) or external power supply (AC power adaptor included, but will likely vary from generic unit in photos).



The metal case in great shape. Black Anodized finish. Slight scuff to finish on cassette lid near "SONY" logo (see photos). Battery compartment clean with no past corrosion. Battery holder latch does not click, but pack stays in perfect position by the lid anyway so the redundant latch is not needed. Unit looks and sounds great! Measures 7" wide x 4.75" deep x 2 5/8" tall and weighs 1.5 lbs unpacked. This unit also includes the mini-reel tape shown in photos which will be recorded on one side with a 1000 hz test tone! That tape alone is worth a lot if you have tape decks and a frequency counter. No case, manual or strap installed. Includes our 90 day limited warranty!
Cond. 8.5
SONY WM-D6C WALKMAN CASSETTE
SOLD 2/8/07




LINKS TO OUR 'HI-FI' DEPARTMENTS

Wondering where the "tone" you remember went?....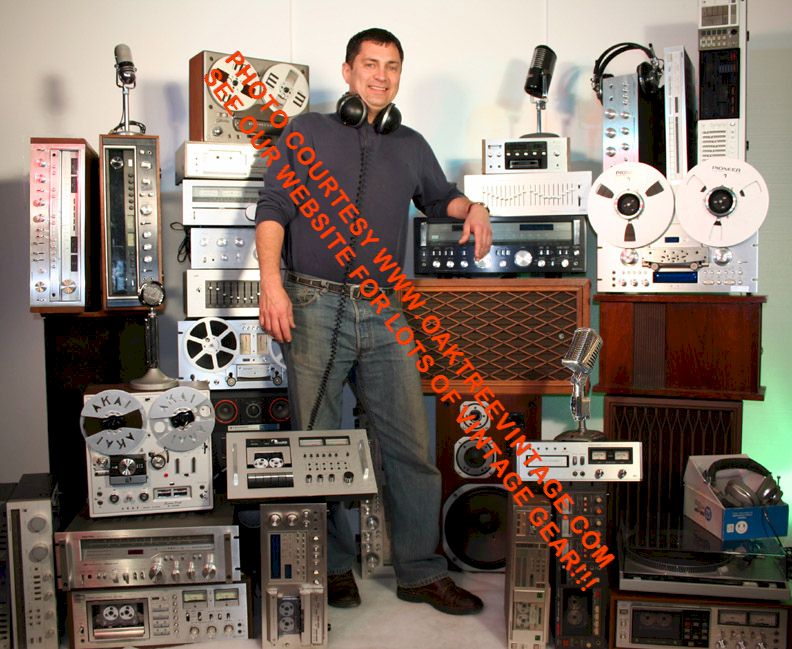 .... Surround yourself with Silver and find it again!


POLICIES, SPECIFICATIONS, AVAILABILITY, INFORMATION
AND PRICING SUBJECT TO CHANGE AT ANYTIME AND WITHOUT PRIOR NOTICE
and changes may not be posted to web immediately.
20-30% restock fee / service charge applies to all returns for refund depending on item specifics & / or individual distributor / drop shipper policies.
See our "Warranties / Returns" page via the link below for more details.

$20. Minimum Orders







*HOME PAGE* | CONTACT & ORDERING | PARTS CONTACT | FAQ'S I SELLING-TRADING-CONSIGNING | CONDITION RATINGS | ORDERING / POLICIES | WARRANTIES / RETURNS | SHIPPING | HOLD / SOLD | RESTORATION PROCEDURES I LINKS | CLIENT LIST |

Copyright © 1997-2023 Oak Tree Enterprises, LLC
COPYRIGHT INFORMATION