ANTLER TABLE LAMPS FOR SALE
COLORADO ROCKY MOUNTAIN
CUSTOM MADE
MADE FROM REAL MULE DEER SHED ANTLERS


Our Mule Deer table lamps are made of 3, REAL Mule Deer antlers in the USA. Not the cheaply made, cast resin versions you commonly see made overseas. These are real antlers, that are shed normally, every year, throughout the course of a deer's life. All wiring is hidden inside the antler and entire lamp is UL listed for safety. It comes with 8 inch harp and antler finial. They are available with the shade shown in each version, or without for you to customize yourself. Each lamp is custom made and takes from 1-2 weeks to construct once ordered. Due to the unique character of real antlers, each lamp varies from 26" to 28" in overall height. Yes, these lamps are expensive when compared to the cheap, Asian made, resin version, but if you like "The Real McCoy", made at the foot of Pikes Peak, in the Colorado Rocky Mountains, and are purchased directly from the craftsmen who have been making them for years, then here you go.





(Click on above thumbnails to enlarge photo)


warranty
COLORADO MADE
MULE DEER
ANTLER TABLE LAMP
FOR SALE
W/ OUT SHADE
for sale
Mule deer Table Lamp. This table lamp is made out of 3 Mule Deer antlers. These are made of REAL antlers, that are shed normally, every year throughout the course of a deer's life. All wiring is hidden inside the antler and entire lamp is UL listed for safety. It comes with 8 inch harp and antler finial. This version is sans shade so you can add your own for a custom touch. Each lamp is custom made and takes from 1-2 weeks to construct once ordered. Due to the unique character of real antlers, each lamp varies from 26" to 28" in overall height.
$279. w/ out shade





Examples of the lamp with various shades available from other sources.
We do not currently have shades available.




NOT CURRENTLY AVAILABLE


ANTLER
CHANDELIERS










ANTLER WALL
SCONCES








ANTLER FURNISHING
& ACCESSORIES




All our Antler Lighting products are UL listed and tested during and
after construction at 1200 VOLTS with Hi-Pot testing device for safety.


FAQ's



SO YOU WANT ONE OF THOSE 'CHEAPER' RESIN / FAKE ANTLER LAMPS FROM CHINA....?
Here's one we ordered (from one of the 'large, on-line retailers') as a 'gag gift' for the guy who builds our REAL antler lighting products.
The worst part (besides it looked obviously fake) was the factory in China had painted the large end of each antler with opaque, green paint???
Not sure what the reasoning could possibly have been.
We actually ended up ordering two, just to see if the first one was a 'fluke' it was so bad. Well, guess what. The second one was just as bad.
He got it and we all had a good laugh about it. Gave him a 'warm fuzzy' about the quality of his work!


Fake, resin antler lamp avail from some on-line sources.



---

-

-
Antler Lighting Products: Due to the custom made aspects of the antler products, once an order has been placed and materials ordered for construction, no refunds of any part of their cost may be refunded. This includes initial deposits. If there is an issue or required change or future damage, we can work with the artists to rectify those issues to practical degrees for nominal charges.
LINKS TO OUR 'HI-FI' DEPARTMENTS

Wondering where the "tone" you remember went?....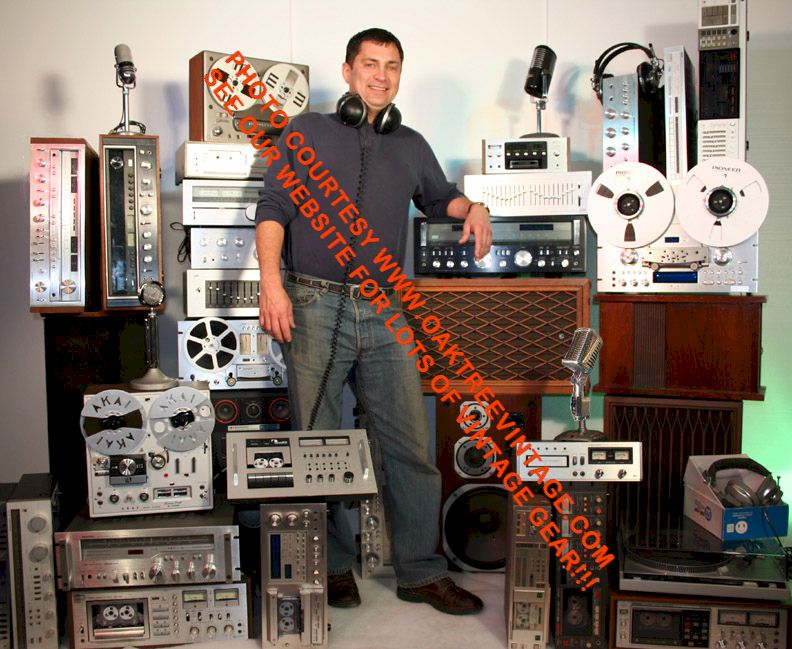 .... Surround yourself with Silver and find it again!


POLICIES, SPECIFICATIONS, AVAILABILITY, INFORMATION
AND PRICING SUBJECT TO CHANGE AT ANYTIME AND WITHOUT PRIOR NOTICE
and changes may not be posted to web immediately.
20-30% restock fee / service charge applies to all returns for refund depending on item specifics & / or individual distributor / drop shipper policies.
See our "Warranties / Returns" page via the link below for more details.

$20. Minimum Orders








*HOME PAGE* | CONTACT & ORDERING | PARTS CONTACT | FAQ'S I SELLING-TRADING-CONSIGNING | CONDITION RATINGS | ORDERING / POLICIES | WARRANTIES / RETURNS | SHIPPING | HOLD / SOLD | RESTORATION PROCEDURES I LINKS | CLIENT LIST |

Copyright © 1997-2023 Oak Tree Enterprises, LLC
COPYRIGHT INFORMATION