Purveyors of Electronic, Musical and Vintage goods from then, now and in between.
Since 1982.

CHROME RACK SCREWS / BOLTS FOR PIONEER SPEC, TASCAM, TEAC, SANSUI, ALESIS, BEHRINGER, JVC, MESA-BOOGIE, ROTEL ETC. RACK MOUNT GEAR





Chrome Plated Rack Mounting gear Screws / bolts for Pioneer Spec, Tascam, Teac, Sansui, Alesis, Behringer, JVC, Rotel rack mount gear, Mesa-Boogie or any other brand with a lighter finish face plate / chassis. These are great for Pioneer Spec 1 Spec 2 Spec 3 TX 9500 9800 CT F1250, F1000 RT 707 909 or any other Pioneer unit with Rack Mount Ears or Shelves.






(click on above thumbnails to enlarge photos)


CHROME

/ NICKEL

PLATED


10-32

RACK

BOLTS / SCREWS


These great looking rack screws / bolts will dress up your silver or Champaign faced Hi-Fi or Studio rack. Perfect for Pioneer racks and rack accessories such as; Pioneer JA-R2S, JA-R101, JA-R102, JA-R104, and Pioneer components such as the Pioneer SA-9500 II CT-F1000, 1250, RT-909 / 901 707 RT-701, TX, Pioneer Spec 1 Pre-amp, Spec 2 Power-amp, Spec 4 Power-amp, Crown DC-300, IC-150 / 150A, EQ2, Kenwood, Phase Linear 4000 / 400 / 200 / 700 / 700B, Rotel RX receivers, Equalizers, Pre-amps, Integrated amps and Power Amps, Tascam DA-38 / DA-88, Teac, Sansui, Alesis, Behringer rack mount gear bolts, JVC, Mesa-Boogie or any other brand with a lighter finish face plate / chassis. They are a high quality, chrome plated screw with standard 10-32 threads that comes supplied with matching, machine milled, counter-sunk finish grommet, and nylon bushing / washer. They are designed for standard 10-32, US threaded road / flight case racks and rack rail and will even fit SKB rack / flight / road case type clips. Also work for computer server 'blades', cpu's, and cable organizers. Super high quality.
SOLD IN PACKS OF 4 SCREWS

$28.50 each + $7.50 shipping

Purchase 4 packs at $28.50 each and get a 5th FREE.



Domestic and International Customers


Chrome Rack Screws

1 PACK
Your Price $28.50


2 PACKS
Your Price $57.00

3 PACKS
Your Price $85.50

4 PACKS (5th Free)
Your Price $114.00
LINKS TO OUR 'HI-FI' DEPARTMENTS

Wondering where the "tone" you remember went?....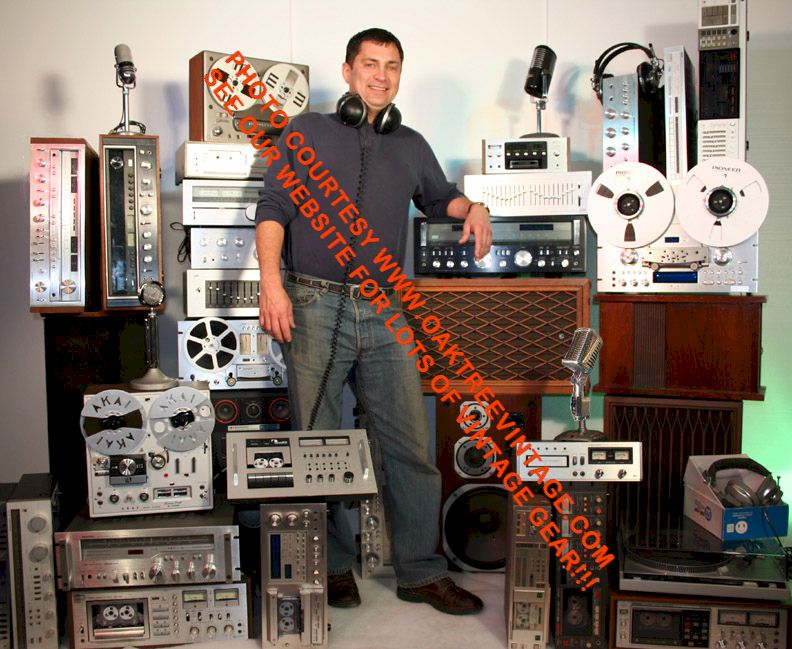 .... Surround yourself with Silver and find it again!

CONTACT INFO BELOW

$20. MINIMUM ORDER








IF YOU PREFER TO PLACE YOUR ORDER FOR THE ABOVE PARTS / ACCESSORIES BY PHONE,
PLEASE CALL US AT:
(800) 806-4231
(719) 362-5565
- Press Option '2' for 'SALES' to order -
NOT the 'Parts' option

OR EMAIL sales@oaktreevintage.com

~9:30 AM- ~7:30 PM most days COLORADO / ROCKY MOUNTAIN TIME ZONE

ALSO: When e-mailing be sure to include a relevant subject, ie: Brand / Model number / reason for inquiry in the 'SUBJECT LINE'.
SUBJECT lines left empty, or with 'single word' text like;
"Hello", "Hi", "parts", "stereo", "inquiry", "question", "selling" or similar or similar 'un-qualified' terms will automatically be deleted by Anti-Virus / Spam settings or receive 'Low Priority'.
(Subject lines left empty show up as "No Subject" and are deleted automatically by our anti-spam settings"

SPEAKER PARTS | STEREO / HI-FI ELECTRONIC PARTS | KEYBOARD PARTS
___________________________________________

Haven't received a response to your email? See FAQ'S

MAILING:
OAK TREE ENTERPRISES
PO. BOX 6182
COLORADO SPRINGS, CO 80934
U.S.A.

Before ordering by postal mail, please phone or email us about the item and the details of sending your funds. Thank-you.

SPEAKER PARTS | STEREO / HI-FI ELECTRONIC PARTS | SELLING-TRADING-CONSIGNING | KEYBOARD PARTS I FAQ'S
CONDITION RATINGS | ORDERING / POLICIES | WARRANTIES / RETURNS | SHIPPING
RESTORATION PROCEDURES | REPAIRS | CONTACT PARTS


30% restock fee / service charge applies to all 'parts' returns for refund.
Some parts are not returnable.
See our "Warranties / Returns" page via the link below for more details.

POLICIES, SPECIFICATIONS, AVAILABILITY, INFORMATION AND PRICING SUBJECT TO CHANGE AT ANYTIME AND WITHOUT PRIOR NOTICE
and changes may not be posted to web immediately. Information such as Parts Substitution possibilities, "Circa" dates, original values, etc. are to the best of our knowledge. If you are critically concerned, you should do independent research on your own prior to ordering or utilizing this information in any way. Manufacturers also are known to change part numbers, specs, circuit designs, specs etc within the same model.

Copyright © 1997-2019 Oak Tree Enterprises, LLC